WELCOME TO CRONOS LOGÍSTICA
At CRONOS we are committed to do it right from the first time, on time all the time.
---
---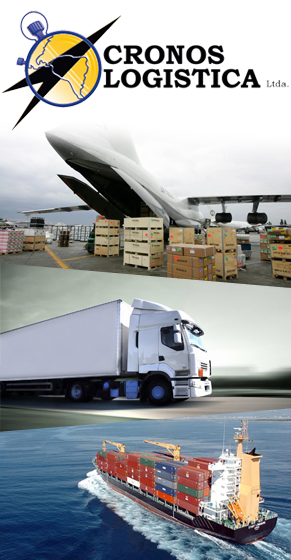 OUR COMPANY
We are a Chilean logistics company dedicated to the international trade and transportation industry with over 30 years of experience in Air Freight, Ocean Freight and ground transportation.
With a global network and strategic agents and partners in the most important countries around the world Cronos is able to assist you and provide you with all you logistics needs.
At Cronos we focused on a personalized and dedicated customer service.  Since our beginning customer service has been the core of our foundation and continues to be. We count with the most highly professional and skilled staff that are ready to service you.
OUR CULTURE:
Attitude, Focus, Trust, Integrity and Respect.
---
---
OUR MISSION
At CRONOS LOGÍSTICA our mission is simple and clear: To be your dedicated logistic service provider with commitment and superior financial results.
OUR SERVICES
We are not only experts in transportation and international shipments, we act also as consultants for our clients developing custom made logistic solutions through our global logistic network.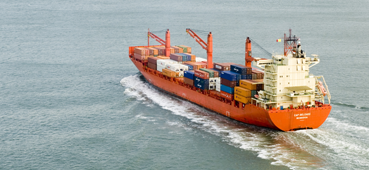 Our Company offers FCL freight service. Using our strategic alliances with the world's top vessel operators, we can adapt quickly to secure the capacity required to keep your supply chain running at optimal efficiency.
We also provide LCL services for ocean shipments that do not require the use of an entire container. We can consolidate your shipment and manage their transit cycle from point of origin to point of destination.
---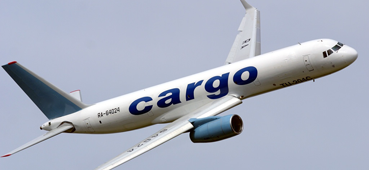 We provides international air freight services, import and export, to and from the world's most frequented trade lanes as well as some of the most remote locations in the world.
---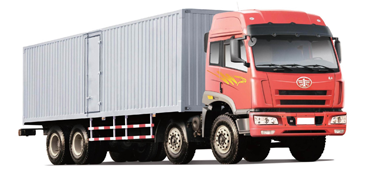 Ground transportation in both domestic and international markets continues to be an economical and effective mode of transport for cargo shipments. Our company, in the constant effort for offering an integrated and excellent service, provides domestic transports of your cargo. We provide solutions for import and export operations, consolidated cargo, FCL, LCL cargo, full truck loads and more.
---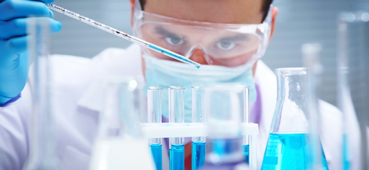 Pharma and Temperature Controlled. We offer transportation solutions for products that require a controlled climate. Using temperature-controlled cargo containers, cargo-hold placement and temperature monitoring, we can ensure temperature stability for your shipments.
When combined with temperature-controlled ground vehicles, we provide the ultimate door-to-door delivery for both domestic and international temperature-sensitive shipments.
---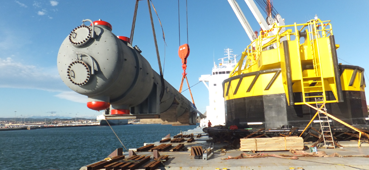 Oversized and out-of-gauge cargo typically requires the use of special equipment or specific types of vessels. When large pieces do not conform to the dimensions of regular and standard ocean or airfreight freight containers, they have to be shipped in special vessels or aircrafts. We developed a Project division. Our project specialists and partners are highly skilled in assessing the transportation, crating and bracing requirements for your most challenging over-sized cargo movements.
---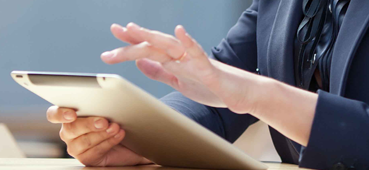 We offer complete follow up of the shipments, from the moment the order is processed until it arrives to final destination. We coordinate your shipments managing the complete information process starting from the supplier's warehouse until the cargo arrives at final consignee´s warehouse, establishing a flow of information which will help you take the right decisions in a fast and safe way.
---

---
AIR FREIGHT
---
DOMESTIC TRANSPORT

---
SEA FREIGHT
OUR CUSTOMERS
PREFER US AND RECOMMEND US
---

---
USEFUL INFORMATION
---

---
Code
Details
Internal dimensions (mts)
Door dimensions (mts)
cu. ft
cu. m

20' standard

 

L: 5,900 m

W: 2,352 m

H 2,390 m

W: 2,340 m

H: 2,283 m

1172

33

20' refrigerated

 

L: 5,450 m

W: 2,285 m

H: 2,260 m

W: 2,320 m

H: 2,250 m

1056

30

20' open top

 

L: 5,840 m

W: 2,340 m

H: 2,360 m

W: 2,320 m

H: 2,250 m

1149

33

20' flat rack

 

L: 5,900 m

W: 2,352 m

H: 2,310 m

NA

NA

NA

40' standard

 

L: 12,030 m

W: 2,352 m

H: 2,390 m

W: 2,340 m

H: 2,275 m

2390

67

40' standard high cube

 

L: 12,030 m

W: 2,350 m

H: 2,700 m

W: 2,340 m

H: 2,590 m

2694

76

40' refrigerated

 

L: 11,570 m

W: 2,285 m

H: 2,250 m

W: 2,290 m

H: 2,265 m

2120

60

40' refrigerated high cube

 

L: 11,570 m

W: 2,268 m

H: 2,546 m

W: 2,276 m

H: 2,501 m

2366

67

40' open top

 

L: 12,024 m

W: 2,352 m

H: 2,380 m

W: 2,320 m

H: 2,250 m

2345

66

40' flat rack

 

L: 12,020 m

W: 2,410 m

H: 1,955 m

NA

NA

NA

40' flat rack collapsible

 

L: 12,080 m

W: 2,126 m

H: 2,043 m

NA

NA

NA
---
| | | | | |
| --- | --- | --- | --- | --- |
| Code | Details | External dimensions | cu. ft | cu. m |
| LD2 IATA Type 8D | | 47" × 60.4" × 64" | 118 | 3.3 |
| LD3 IATA Type 8D | | 61.5" × 60.4" × 64" | 153 | 4.3 |
| LD8 IATA Type 6A | | 96" × 60.4" × 64" | 247 | 7 |
| LD4 IATA Type 7A | | 60.4" x 90" x 64" | 191 | 5.4 |
| LD7 IATA Type 5 | | 125" x 88" x 63" | 350 | 9.9 |
| LD11 Pallet IATA Type 6 | | 125" x 60.4" x 63" | 242 | 6.9 |
| LD11 IATA Type 6 | | 125" × 60.4" × 64" | 247 | 7 |
---
QUOTE NOW
AND CONTACT US FOR MORE DETAILS
---

---